Physical Security Services at Hire America Inc. offer comprehensive protection and peace of mind for individuals, businesses, and events. We understand the importance of safeguarding people, property, and assets, and our professional security personnel are trained to provide top-notch security solutions tailored to your specific needs. Our security personnel are highly trained professionals with extensive experience in the field. They possess the necessary skills to assess risks, handle emergencies, and maintain a safe and secure environment. Our team consists of licensed and qualified security officers who are well-versed in security protocols and procedures. We conduct detailed risk assessments to identify potential vulnerabilities and threats. Based on this assessment, we develop customized security plans that address your specific security requirements. Our proactive approach ensures that potential risks are mitigated and appropriate security measures are implemented.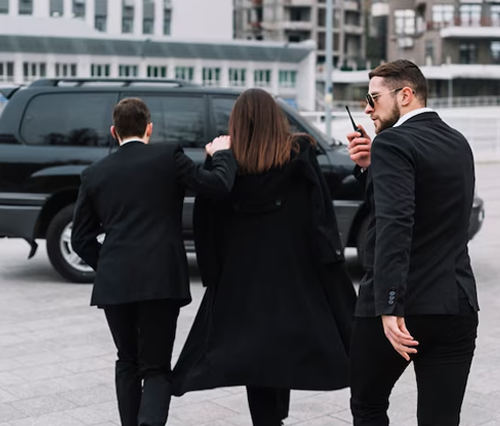 We offer VIP protection services for high-profile individuals, executives, and dignitaries. Our trained security personnel provide close protection, ensuring the safety and privacy of our clients. With a focus on discreet and professional service, we go the extra mile to maintain the security and well-being of our VIP clients.
With Hire America Inc., you can trust that your safety and security are in capable hands. We prioritize your well-being and implement comprehensive security measures to safeguard your interests. From risk assessments to event security management, we deliver reliable and effective physical security solutions tailored to your specific requirements.